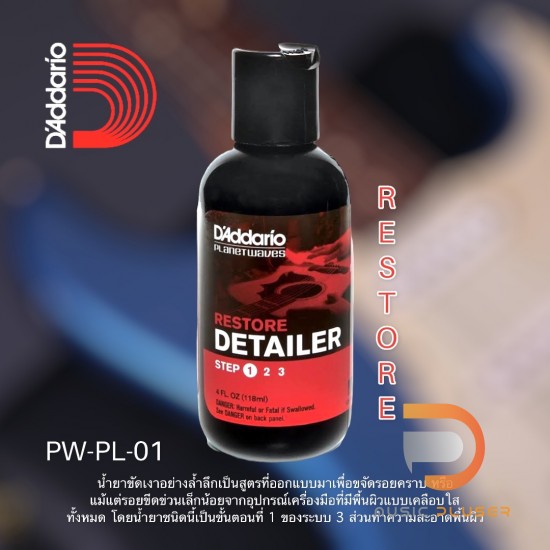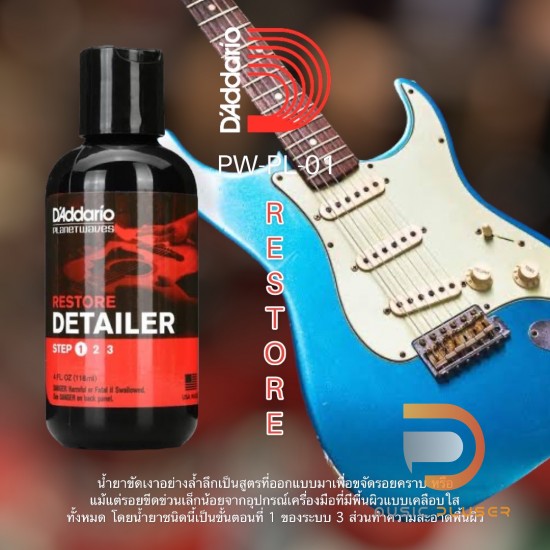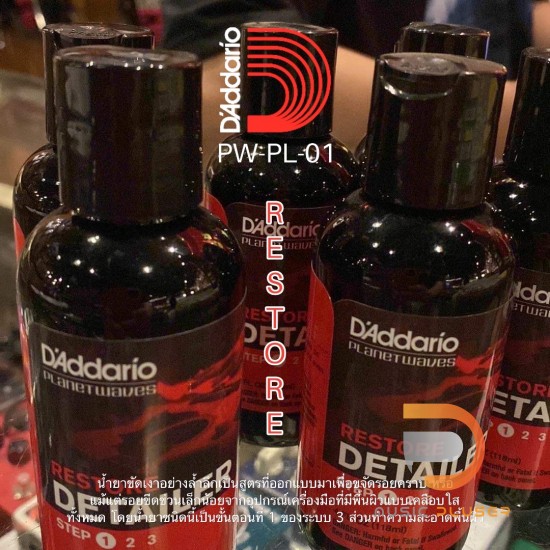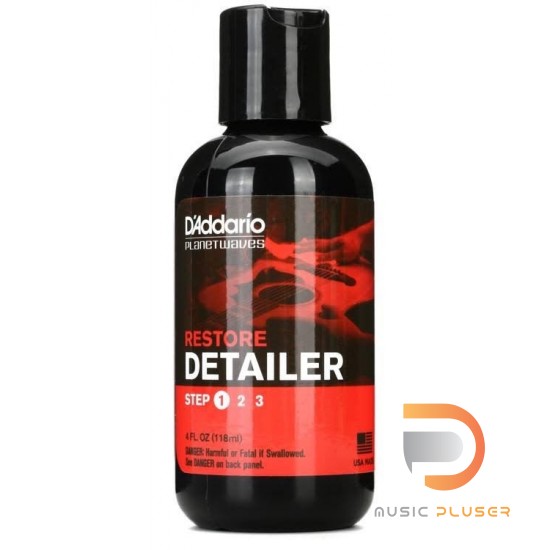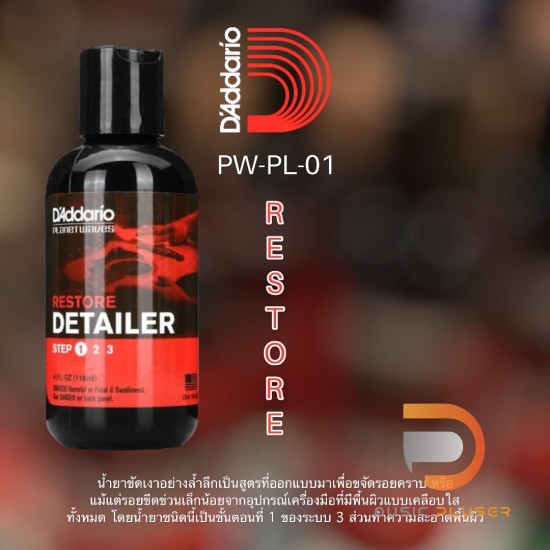 Stock: In Stock
ตรวจสอบก่อน! ว่ามีสินค้าหรือไม่
*กรุณาโทรเช็คสต็อคสินค้าก่อนสั่ง 0811-444-729
Model:

D'Addario PW-PL-01 Restore
D'Addario
D'Addario PW-PL-01 Restore
---
D'Addario PW-PL-01 Restore
D'Addario Restore deep cleaning polish is a formula designed to remove swirl marks and even light scratches from all clear coated instruments. Step 1 of a 3 part system.
Designed to cut through the toughest grime
Safe for all clear coated instruments
Polish out swirl marks
Help remove minor scratches
Step 1 of a three part restoration system from D'Addario
Not designed for matte or natural finished instruments
D'Addario's 3-Step polishing system ensures your instrument's finish maintains it's lustre and durability. Whether you need a deep cleaning compound for grit and grime removal or a glass-like shine, we've got the right polish for you.