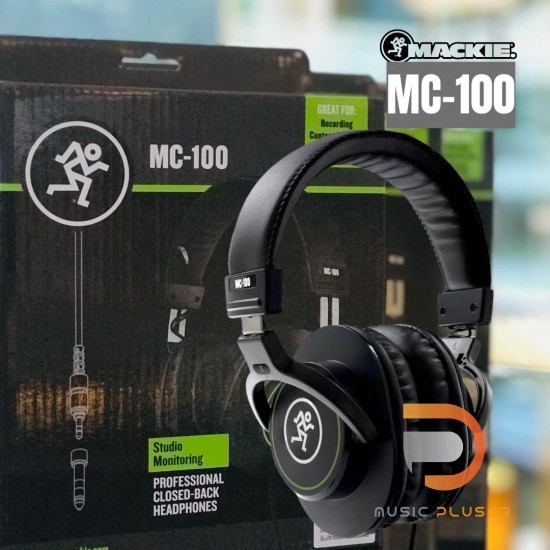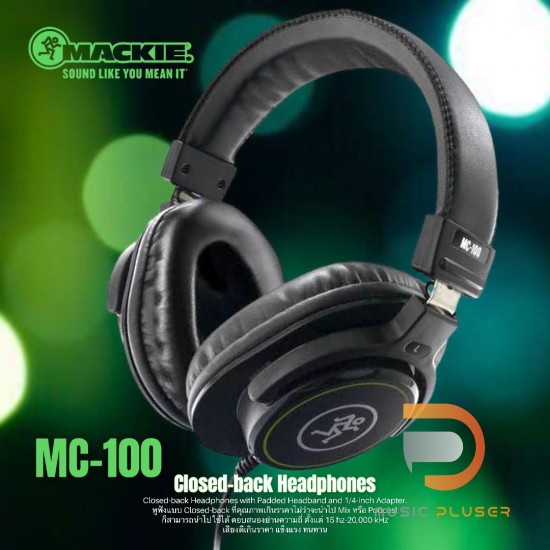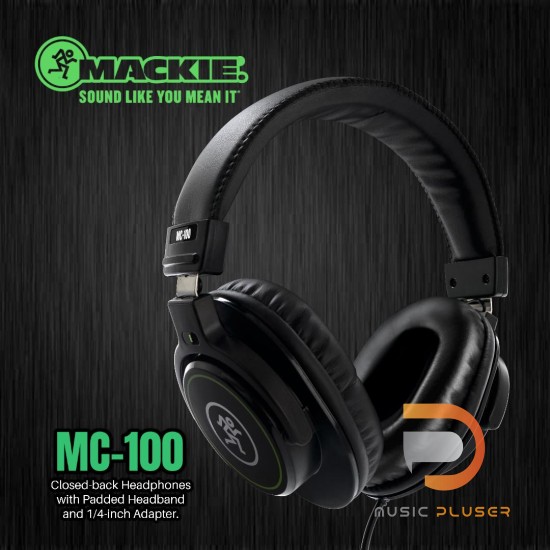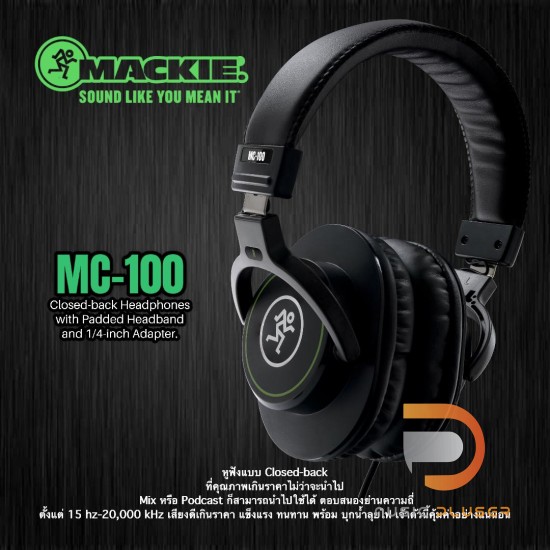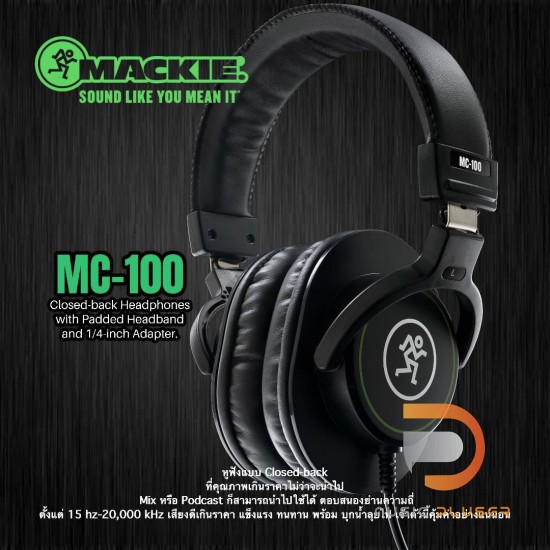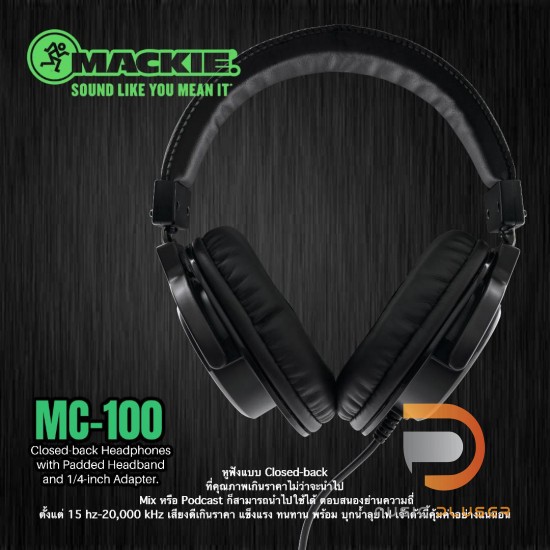 Stock: In Stock
ตรวจสอบก่อน! ว่ามีสินค้าหรือไม่
*กรุณาโทรเช็คสต็อคสินค้าก่อนสั่ง 0811-444-729
Model:

Mackie MC-100

Mackie
Mackie MC-100
---
Closed-back Headphones with Padded Headband and 1/4-inch Adapter.

หูฟังแบบ Closed-back ที่คุณภาพเกินราคาไม่ว่าจะนำไป Mix หรือ Podcast ก็สามารถนำไปใช้ได้ ตอบสนองย่านความถี่ ตั้งแต่ 15 hz-20,000 kHz เสียงดีเกินราคา แข็งแรง ทนทาน พร้อม บุกน้ำลุยไฟ เจ้าตัวนี้คุ้มค่าอย่างแน่นอน

When you're recording music or producing content, a good pair of headphones is essential. The Mackie MC-100 professional headphones from Millionhead help you do your best work by providing the optimal balance between isolation and accurate sound reproduction. These headphones have large custom-designed drivers that deliver a clear, detailed signal at all levels. Don't worry about discomfort over long sessions either — these lightweight cans feature ergonomically designed cushioning on the earpads and headband. Rest assured, you'll feel comfortable with these headphones on for hours at a time. And, at their incredibly affordable price, you can stock up on Mackie MC-100s, so everyone in the studio can have a high-quality set of cans.
FEATURES:
Closed-back design provides isolation for recording and critical monitoring applications
Large drivers deliver clarity across a wide frequency range
Padded headband and ergonomic ear pads increase comfort for long listening sessions
Provides the high-quality audio experience for which Mackie is known
18-inch–1/4-inch adapter included